Commercial Vehicle Repair
At West End Garage we can provide the solution to all of your commercial vehicle needs whatever your requirements. Your trucks and trailers are still on the payroll when they're off the road - bad news for the big fleet manager, but for the small operator lost time can spell disaster.
We know this only too well which is why we'll always do our very best to get our customers rolling and earning again - fast. If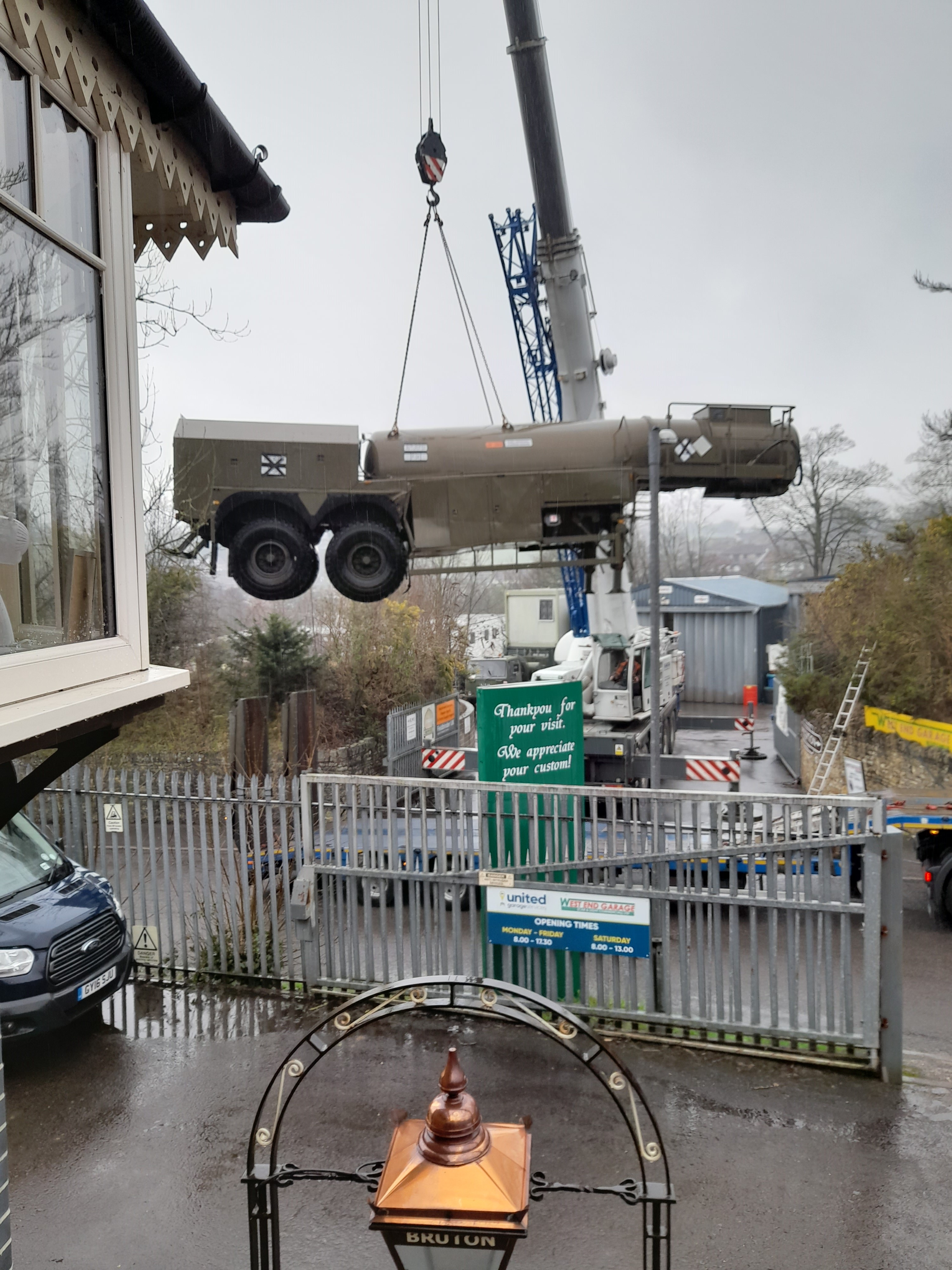 your problem is on wheels, then we have almost certainly solved something like it before.
Crane and Fork Lifts and Tail Lifts
Our staff are trained in carrying out inspection and repairs to cranes, fork lifts and tail lifts to LOLER specification. 
Accident Repair
We have a separate commercial vehicle workshop on site for all major & minor repairs and servicing. Vehicles are also prepared for MOT and taken to the local VOSA station. We have our own tractor unit available if needed.
We know how long certain parts can take to arrive which can cause an unnecessary delay in the repair proceedings this is why we have installed our own fabrication facility. If needs be and if most cost effective we will cut and form the elusive parts using guillotines, folders, cutters and fibreglass mouldings enabling us to make or adapt panels and parts on site that either money or time would otherwise hold up.
We use the highest quality welding equipment including:
Single and Double sided spot welding

Tig and mig stainless steel and aluminium welding

Plasma cutters are also used as well as conventional gas methods
On site we have a comprehensive range of specialist jigs:
The Beeline Chassis Jig one of only a handful in the country capable of straightening chassis distortions to the finest of tolerances using between 60 - 100 tonnes of force, mighty enough for the largest of jobs.

The Josam Cab Bench Jig is a powerful aligning jig which simplifies cab repair. Moveable mounting points make it easier to mount even severely damaged cabs. The base of the cab is pushed and pulled hydraulically back to the manufacturers specification.
Tanker Repair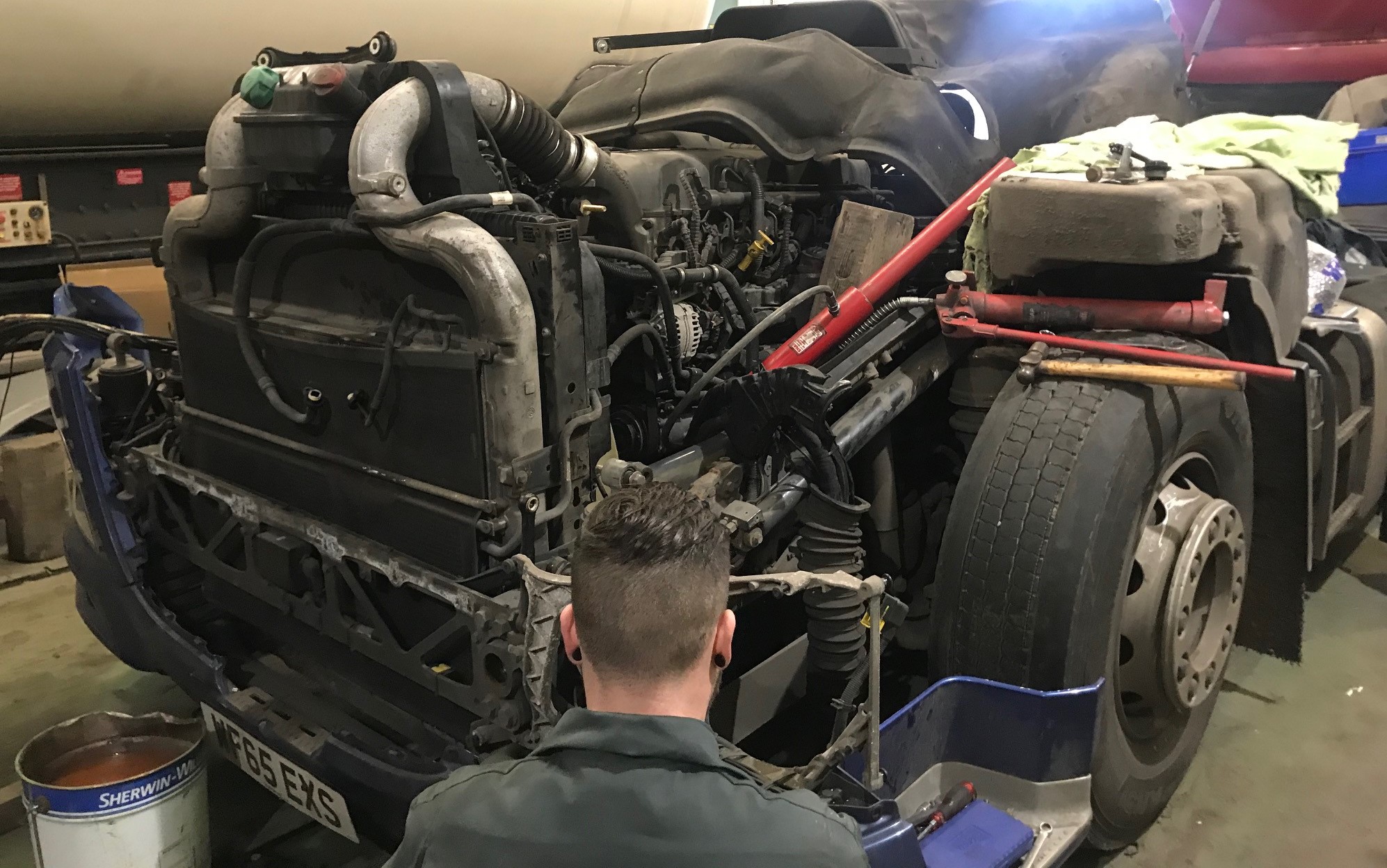 West End Garage is a long established approved repair centre for major manufacturers including Heil,  Magyar and Feldbinder covering the whole of South Wales and the West.
Our staff are past masters in all manner of welding techniques. Fully coded aluminium and stainless steel   welders are essential for critical exterior and interior repair work.
Technicians here are also fully trained in all manner of fuel tanker repairs to IRTE standards, certified for  working both at height and in confined spaces. Very few truck accident centres can offer the diverse  collection of chassis straightening jigs available at this extensive facility.
Your drivers may be as steady as can be, but at some time or another someone will try to bend your vehicles. When that happens, you need the services of West End Garage.
Official repairers for Feldbinder and Magyar covering South Wales and the West

Service partner to BPW axle manufacturers

Guaranteed conformity to the latest ADR & Pressure vessel standards

Regulation 11 petroleum inspection

Gas free cleaning and in preparation for hot work

EBS, ABS & Air Systems repairs and testing

MOT preparation and tank testing

Qualified MIG, TIG and coded aluminium welding

Comprehensive road tanker refurbishment

Mobile estimates carried out

Collection and delivery using petrol regulated tractor unit and ADR qualified drivers
**WEBSITE UNDER CONSTRUCTION**
"Brilliant, helpful and friendly staff - well recommended

"
Valued Customer, June 2020, Facebook Review